On the eighth day of my trip, I joined the
Africa Network for Animal Welfare
on a three-day camping trip to remove poacher's snares. On our way to the campsite, we stopped off in the town of Machakos to buy food. I took photos of the bustling Machakos market, which you can see below.
The majority ethnic group in Machakos is Kamba. Our group was comprised of members from several different ethnic groups, and one of them - Johnson - is Kamba. Kate and I followed him around the market and watched as he did the talking and made the purchases.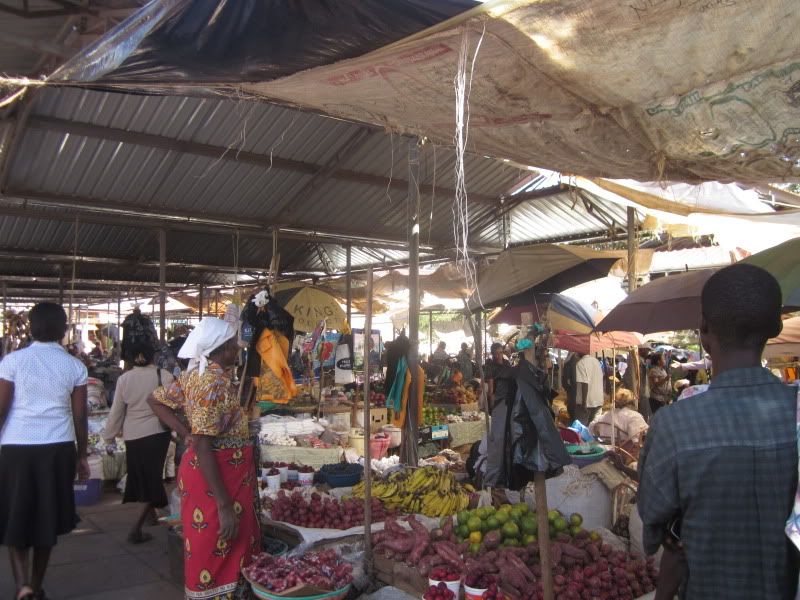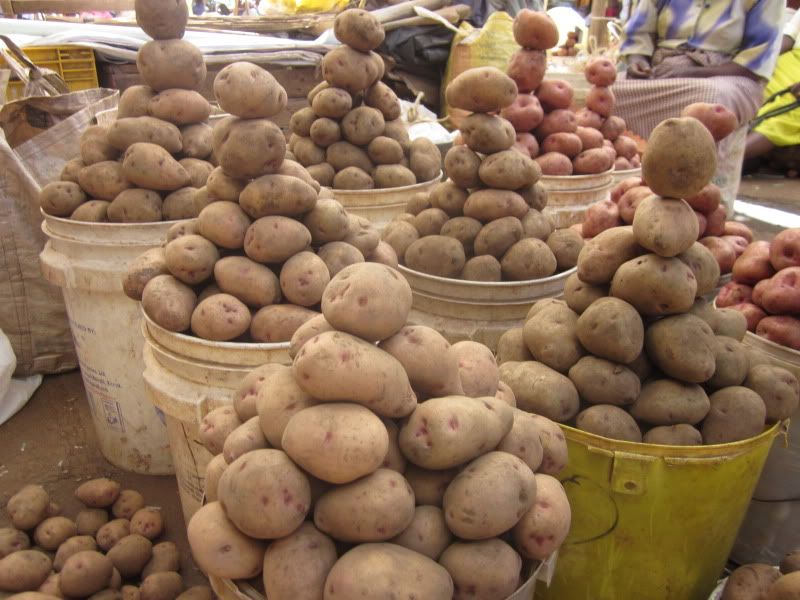 After I took this picture, the woman who was selling these potatoes was very excited to see it. She showed it to two vendors near her, and they asked me to photograph their potatoes too, which I did.
Grains and beans
Amaranth
And... (near the market but not in it)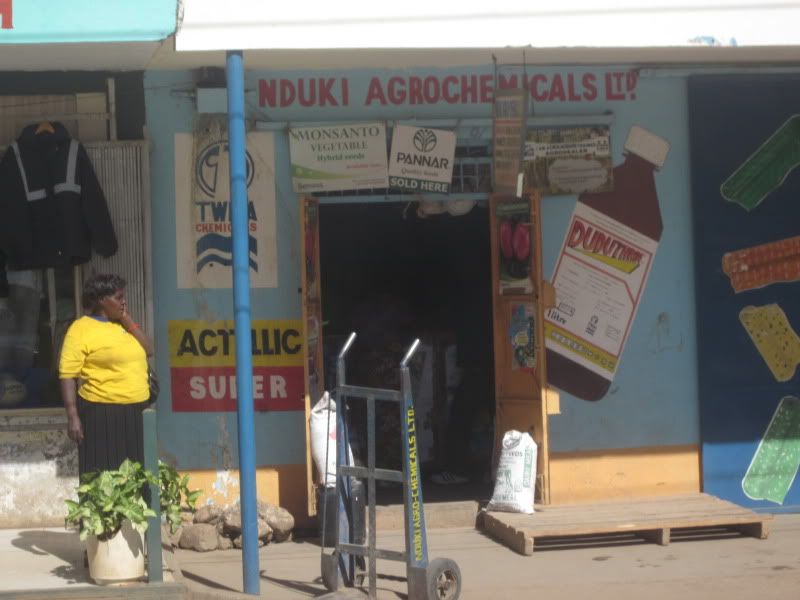 A Monsanto ad