After visiting one of G-BIACK's farmers, my host Samuel took me to visit a school for young adults (ages 16-29) with special needs. The school focused on teaching the students life skills for self reliance - including how to grow food.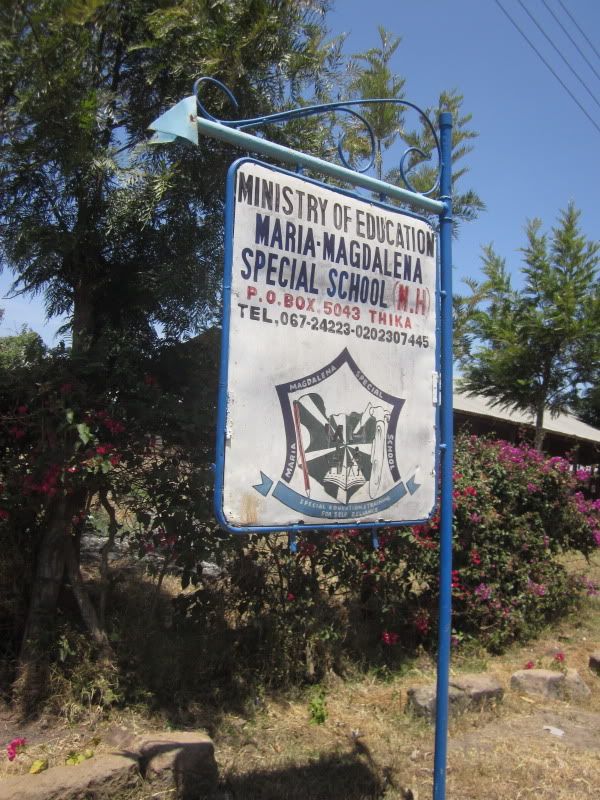 The school's sign
As we entered the school grounds, we could see a number of identical buildings, each with signs noting who donated the funding to build it. There was a little bit of playground equipment, and a large dry lawn.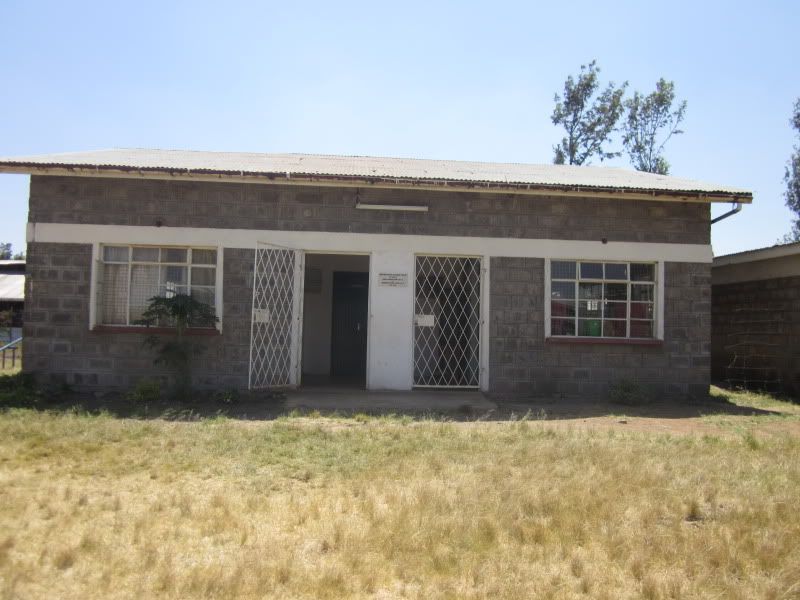 The school is preparing to begin doing worm composting in these shallow trenches in the ground.
They also have a little structure that serves as a seedling nursery.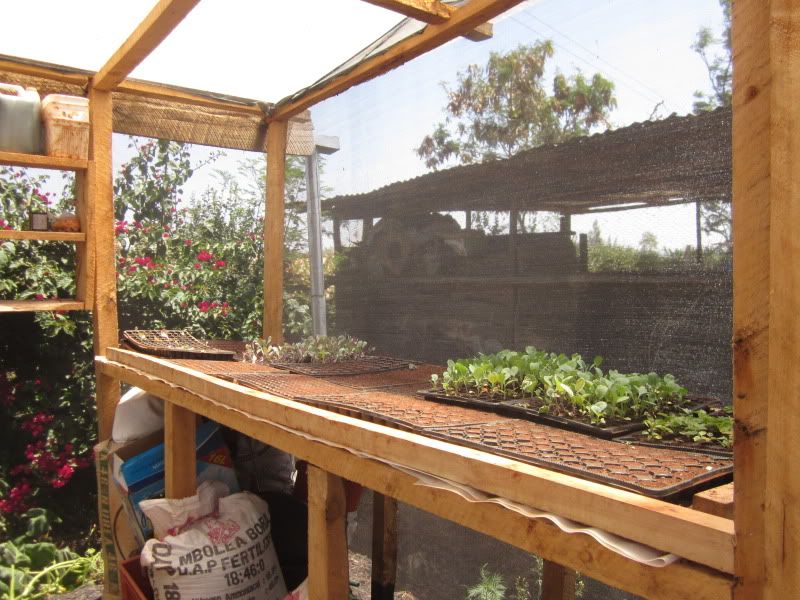 A few students were sitting on the ground, chopping up food waste to go into the compost. Samuel greeted them as he walked past.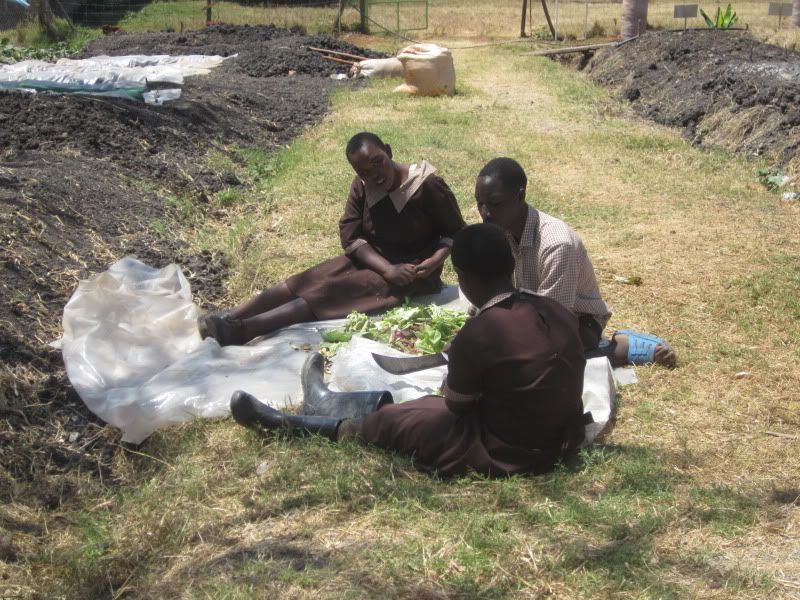 The garden itself was quite large. Some of the students board at the school, and the garden provides their food. However, much of the garden either wasn't planted yet or the seeds had not germinated. The school practices stagger planting, in which you plant a little at a time so that you will always have something ready to harvest.
Cassava and pumpkin
This sack has soil inside, a mulch of macadamia nut shells on top, and seedlings are planted into holes all over the sack. The plants then grow out the sides, creating a vertical garden.
The garden, with drip irrigation lines installed. The drip irrigation equipment is provided by USAID.
Some of the area that has been planted.
Sweet potatoes
Peppers, I think
The school's mission: To provide special education and training to children and youth with mental handicapping conditions in order to make them useful and productive members of society.
In addition to teaching gardening, the school also trains the students on beadwork and carpentry. We visited those who were doing beadwork. The teacher told us that they were doing very well making beaded jewelry and other items but had a very difficult time marketing and selling what they made. The proceeds from the sales fund the school.
We then headed back to G-BIACK to wrap up our day. I popped my head into the end of a training session for farmers... and then went back outside to play with the puppies. I had missed a lot of excitement, since two snakes were found and killed at G-BIACK while I was out. Despite some assertions that they were black mambas, Samuel said they were just rat snakes.
By this time my skin had turned various shades of tan and pink, and it was incredibly amusing and fascinating to my new African friends. One asked me how I could tell the difference between a tan and a burn. Another asked if my skin would go back to normal tomorrow.
Here are some random shots I took during the rest of the day.
A training on biointensive farming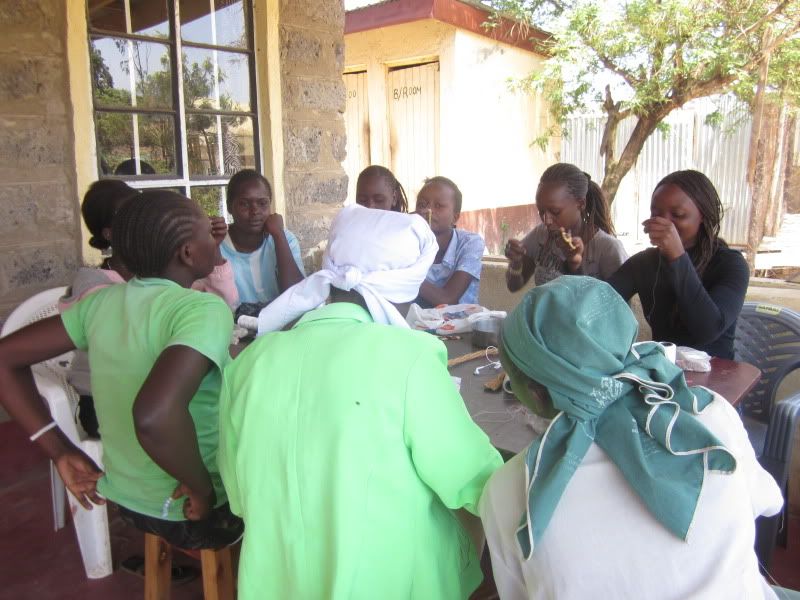 Woman at G-BIACK working on beaded jewelry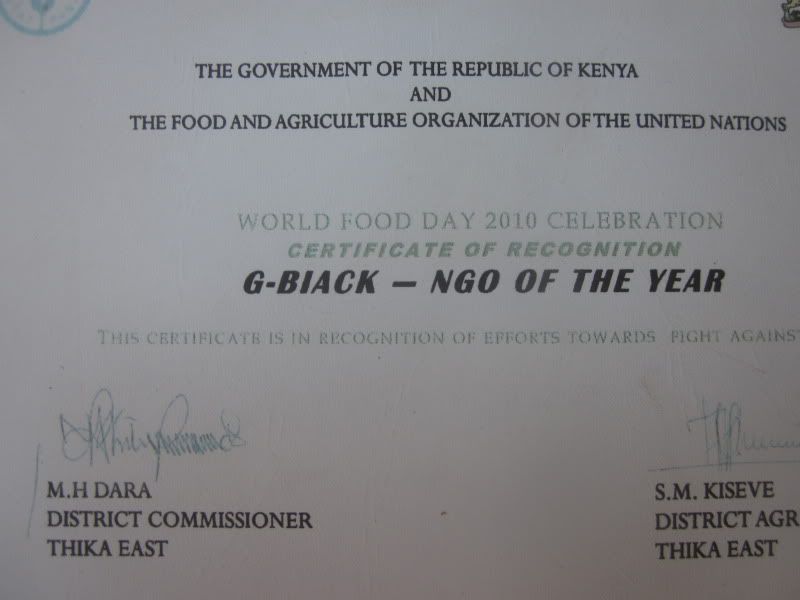 One of G-BIACK's awards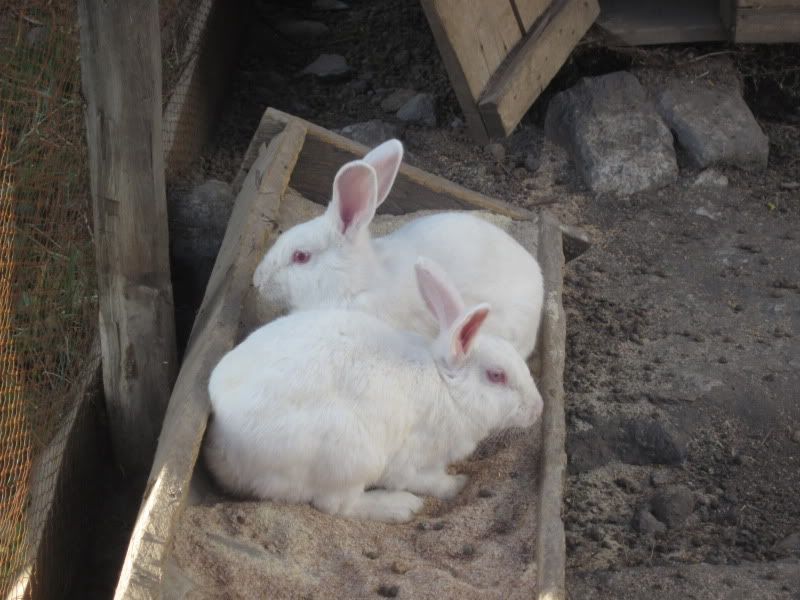 G-BIACK's bunnies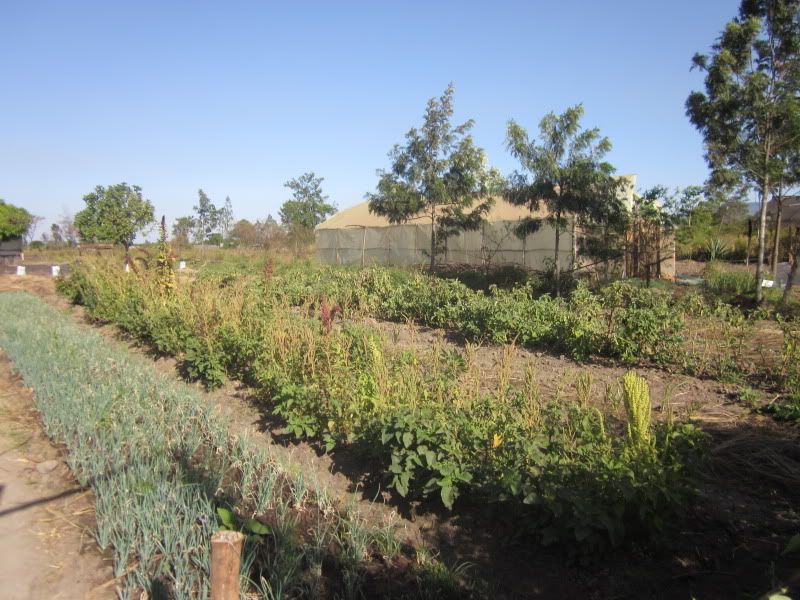 G-BIACK's garden. Amaranth is a very popular food here.
Rats had been getting into the seed bank and eating the seed through the vent. They just cemented this up. I think they need a cat.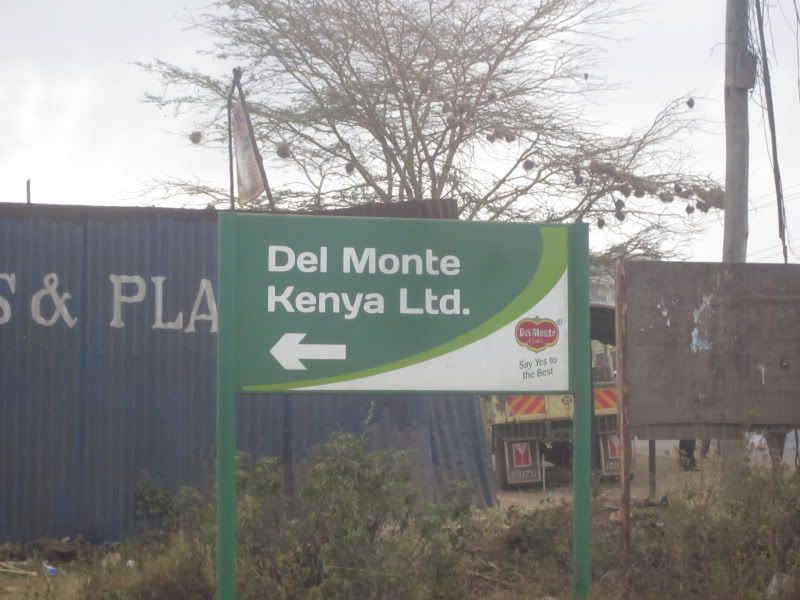 A sign we passed on the way home. "Say yes to the best."