On my fourth day in Kenya, my host Samuel, co-founder of G-BIACK (Grow Biointensive Agriculture Center of Kenya), took me to visit a few farms that G-BIACK works with. The first was a wonderful farm owned by a man named Robert and his wife. This officially marks the first time I've visited a farm that borders a river where hippos live. But before we visited Robert, we took a look at the nearby Del Monte pineapple plantation.
On February 9, we began our day with an uninvited visit to a Del Monte pineapple plantation. I snapped a few pics on the way there.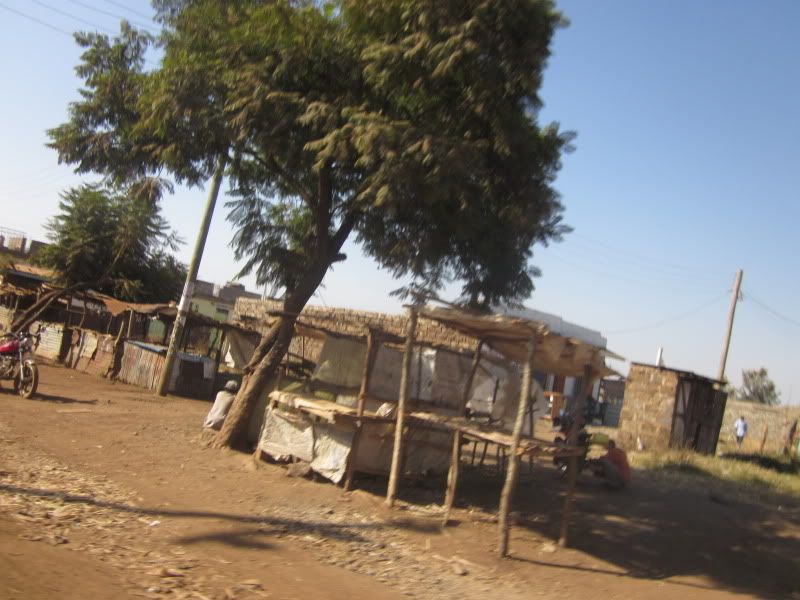 A photo taken in Thika. This is a pretty common sort of sight here in Kenya.
Along a road in Thika.
I've emailed Del Monte to ask about their holdings in Thika, but the number I have seen the most online is 5500 acres. More than eight and a half square miles. All of pineapple. The scale of this was not quite clear to me until the next day, when I traveled quite far from G-BIACK and STILL found myself within sight of the Del Monte pineapple plantation.
Pineapple.
Pineapple.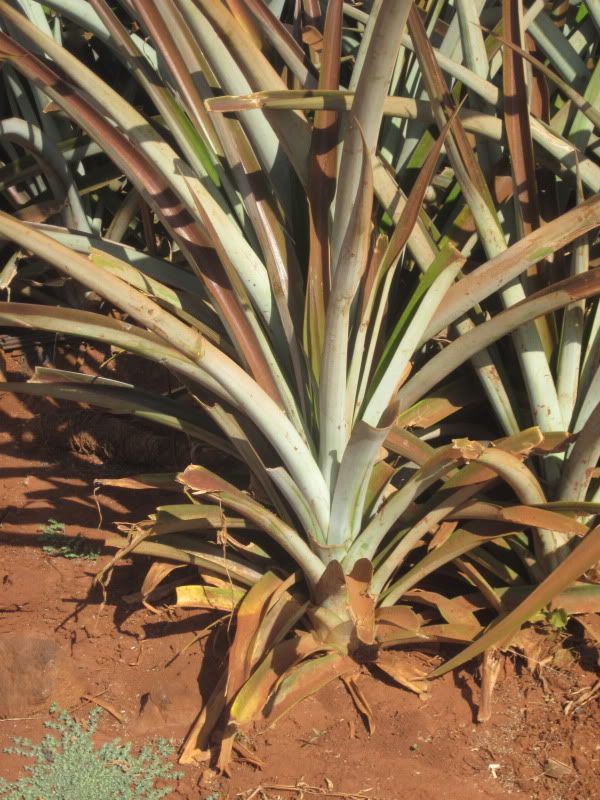 Del Monte has a few major impacts on the community in Thika. First, it is a major employer. Locals told me they pay a mere 200 shillings per day, which they also said is less than the minimum wage. I need to check both facts. 200 shillings is about $2.40 in U.S. dollars. Even if two parents worked there, imagine feeding a family of seven on under $5 per day. However, often it's just the husband who works at farms like this, living far from home. And where there are men away from their wives and desperately poor women, there is prostitution. There's an awful lot of prostitution around here - and a lot of HIV/AIDS.
Second, Del Monte uses a lot of pesticides. Several local farmers told me about feeling ill when Del Monte sprays. When we visited the pineapple plantation, Samuel told me how Del Monte's pesticides killed several of G-BIACK's goats. It was during a dry period, when water and areas to graze were scarce. G-BIACK took its goats near a river which was also near the Del Monte plantation because there was good grazing there. The next day the goats were all dead. They had an autopsy performed and found that it was pesticide poisoning, and they are sure it came from Del Monte.
Third is the issue of land ownership. Del Monte is not the only enormous farm in this area. I was told that other major farm operations are East Africa Breweries and AAA Growers. I was also told that they pay even less than Del Monte, about $2.05 per day. Thus Del Monte is not 100% responsible for any of the problems I've noted. But it's partially responsible. Del Monte and the other large farms in the area own a huge percent of the farmland in and around Thika. The plots of the peasant farmers I met with were each one acre or less. They were tiny. So the majority of the farming population around here struggles to produce an income from very little land, while a few corporations control a ton of land.
Del Monte has a lot of advertising around here, with its slogan: "Say yes to the best!"