On our tenth day in Bolivia,
Agroecología Universidad Cochabamba (AGRUCO)
, who we had met the day before, brought us to visit a Quechua (Incan) village they work with to learn about their agriculture. This was perhaps the best day of the trip. On our way there, we stopped off at a market in the town of Sipe Sipe to grab a snack and to use the facilities.
Remember that our visit to Cochabamba coincided with the Festividad de Urkupiña. One thing that happens during that week is that people decorate the trucks to bless them. While we were driving about, seeing Cochabamba, pilgrims from all over Bolivia and even outside of Bolivia were trekking to a specific mountain for a ritual related to the festival. You can see the parade on
YouTube
(I don't think the music is traditional...) and read about the pilgrimage
online
.
A decorated truck
One of my favorite sights in Cochabamba were the cholitas, who dressed differently than cholitas in the highlands. I kept trying to get a good photo of them, and at one point I nearly had my camera taken away by some cops who saw me taking pictures of people standing in line outside a bank. I had to erase those photos. But you can see the cholitas below, with their sun hats and short skirts.
Cochabamba-style cholitas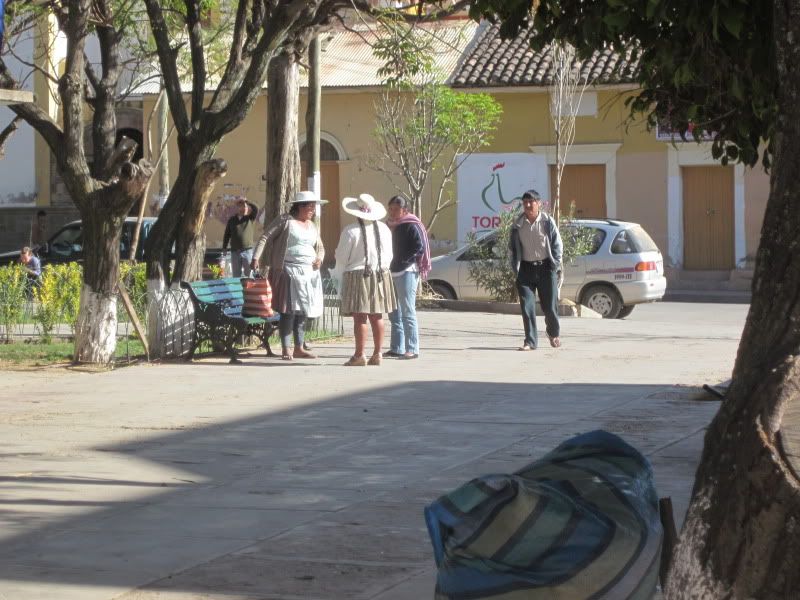 I wish I could dress like this!
Cochabamba was perhaps the city that was most covered in Coca-Cola ads that I have ever seen. I swear. Here are a few shots I took in the public square, just outside the market in Sipe Sipe.
Here's the building that houses the market. It says "Evo Cumple," which means something like "Evo delivers."
The next several pictures are of the market itself. Taking photos in a market is often practically asking to get your camera grabbed away from you by an angry vendor, so the pics I got are not as close up as I'd like. In the photos, you'll see fruits and vegetables, eggs, packaged goods, and enormous sacks of pasta.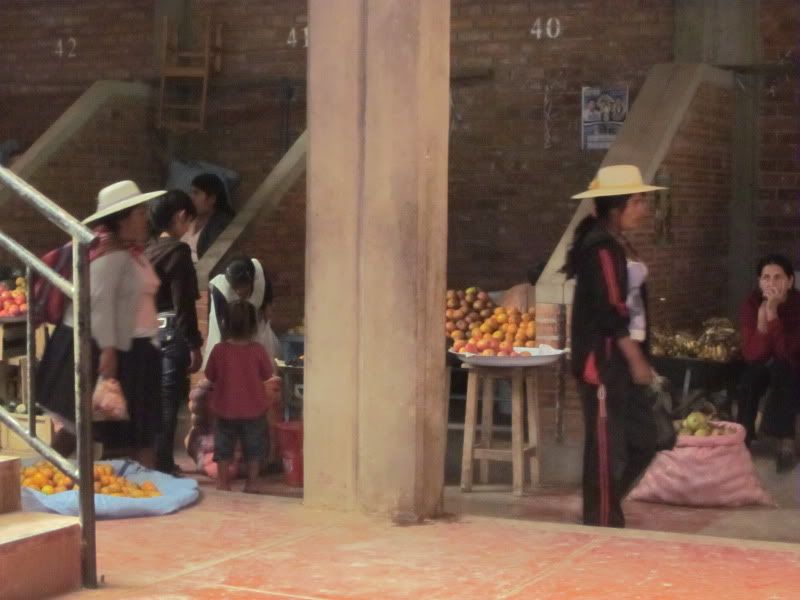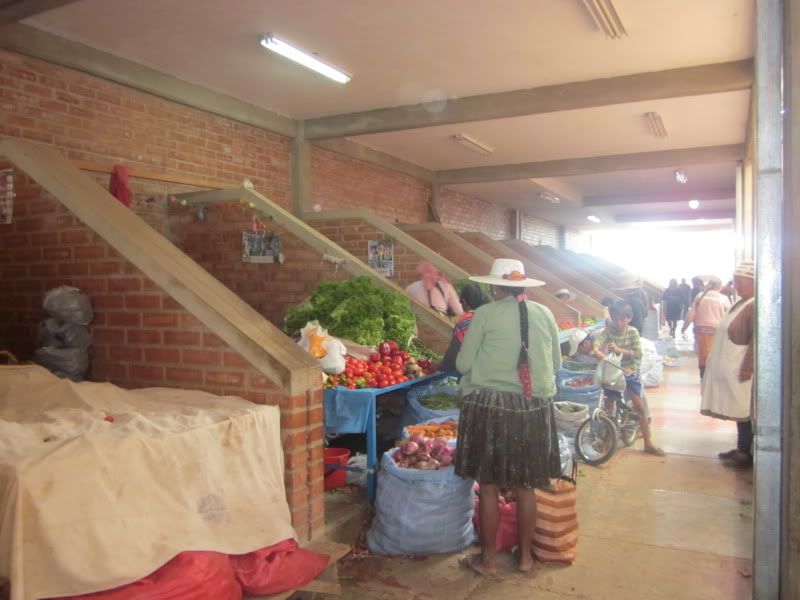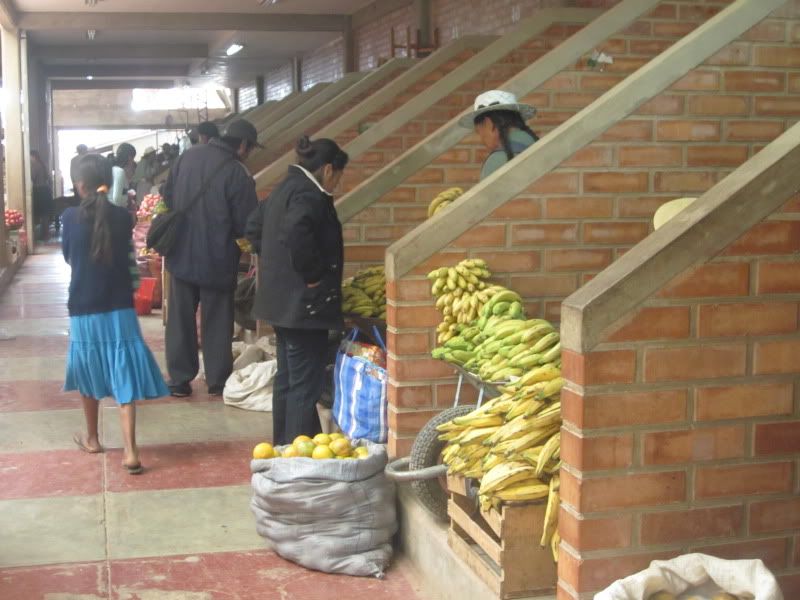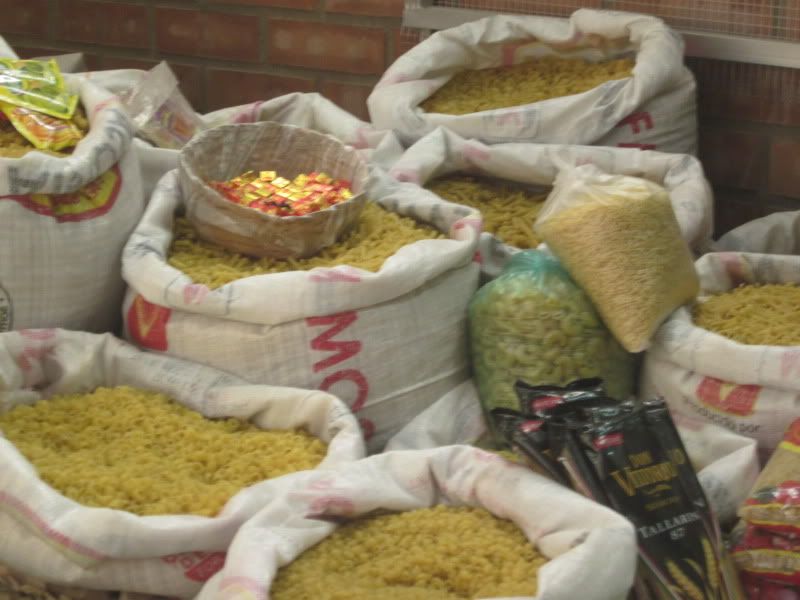 Outside the market, several cholitas sold flowers.